Thomas Steers FOSJOAS Smart Best Electric Scooter V2 on the road
When he comes to the office, all of his colleagues cast surprising eyes on him. They know Thomas is not an early riser and he is often late for work. When they see the FOSJOAS V2 brought with him, almost everyone knows the reason. This also enhances the intention of his colleagues' purchasing FOSJOAS V2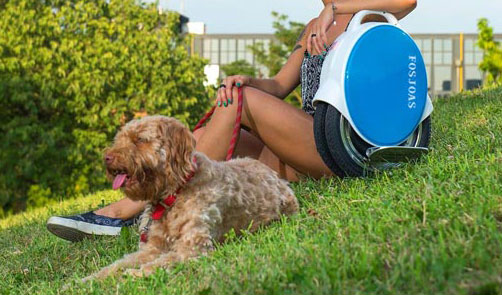 After soon, Thomas comes to the most crowded section of the road. Previously the road was regarded as a nightmare in his eyes. Last week, he drove here and was help up by the traffic jam. He spent nearly half an hour on waiting for the traffic to stream. He only could go forward five metres each five minutes. At that moment, his patience was close to running out because he was on the verge of lateness for work. The frequent lateness had caused simmer anger of his boss. Now, the traffic congestion is coming again. An endless line of traffic has been formed, which startles Thomas. However, he is lucky today and there is no need for him to wait for a long time as before for the twin-wheeled intelligent scooter V2 will serve as a trouble-shooter under this circumstance.
Thomas steers FOSJOAS V2 and comes close to the pavement. Jumping onto the pavement, he goes on with his commute. As long as the sign light turns green, he can pass across the road along with the pedestrians. Now the sign light turns green, he continues his trip along the zebra crossing. Having passed over the zebra crossing, he zigzags his way towards his workplace. Obviously, a gleeful smile appears on his face. One need not be a wise to read the bliss on this face. From now on, the section of road will no longer be the nightmare for Thomas. It has become the bygone history.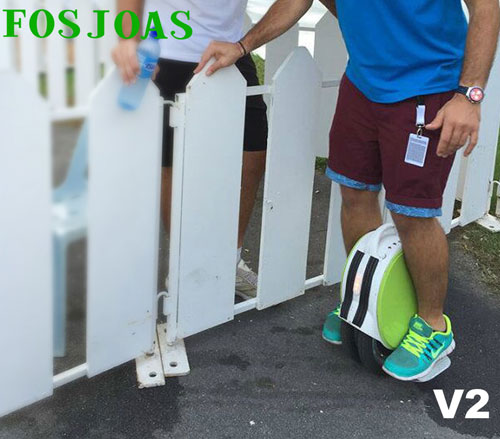 Ten minutes later, Thomas reaches his workplace. He disembarks FOSJOAS electric scooter V2 and goes up to the lift with V2 intelligent scooter lifted by his right hand. When he comes to the office, all of his colleagues cast surprising eyes on him. They know Thomas is not an early riser and he is often late for work. When they see the FOSJOAS V2 brought with him, almost everyone knows the reason. This also enhances the intention of his colleagues' purchasing FOSJOAS V2.
Media Contact
Company Name: Moben Intl (England) Co., Limited
Contact Person: Jason
Email: Send Email
Phone: +86-755-83777600
Address:Room 707, Block A, Electronic Science & Technology Building, No. 2070, Shennan Middle Rd.
City: Shenzhen
State: Guangdong
Country: China
Website: http://www.fosjoas.com/